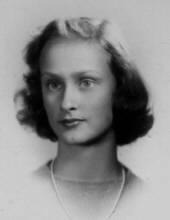 Obituary for Joan Perkins Austin
Joan Perkins Austin, 97, of Lexington, died on Sunday, April 28, 2019.

She was the beloved mother of the late Katharine Garraty, and is survived by one son, John Garraty of New York, NY, one daughter, Sarah Garraty of Boston, formerly of Concord, three grandchildren and two great grandchildren.

Family and friends will gather for a memorial service at a later date.

In lieu of flowers, contributions in her memory may be made to the Dartmouth Natural Resources Trust, P.O. Box 70567, Dartmouth, MA 02747 (www.dnrt.org).

Arrangements are under the care of Dee Funeral Home & Cremation Service of Concord.