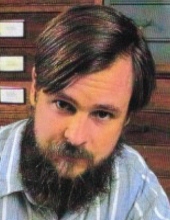 Obituary for Samuel A. Bowring
Samuel A. Bowring, 65, of Concord, a dedicated MIT Professor of Earth & Planetary Science for the past 28 years, died peacefully at Marlborough Hospital on Wednesday, July 17, 2019. He was the loving husband for 30 years of Kristine M. (Fox) Bowring.

Born in Portsmouth, New Hampshire on September 27, 1953, he was the son of the late Reginald and Ursula (DeAntonio) Bowring. Sam was raised in Durham, New Hampshire. He graduated from the University of New Hampshire with a BS in Geology in 1976, from the New Mexico Institute of Mining and Technology with an MS in 1980, and from University of Kansas with a PhD in Geology in 1985. He was an Assistant Professor at Washington University from 1984 to 1990. In 1991, he joined the faculty of MIT.

Sam was the Robert R. Schrock Professor Emeritus of Geology in EAPS. He was a legend in geochronology (pushing the limits of geochronologic techniques to unprecedented analytical precision and accuracy) and a world expert in constraining rates of geologic processes and the timing of significant events in the geologic record. He investigated the explosion of multi-cellular life in the Early Cambrian as well as the end-Permian and the end-Cretaceous mass extinctions. He is also highly regarded for his work on the origin and evolution of continental crust, showing, for instance, that that the Acasta Gneisses in the Northwest Territories of Canada were 4 billion years old. Sam made many contributions to EAPS, including as Chair of the (former) Undergraduate Committee.

Sam received the highest honor in the field of science by being inducted into the National Academy of Sciences as well as the American Academy of Arts & Sciences. He was also recognized by the American Geophysical Union, Geochemical Society, Geochemical Society of America, and of course, at MIT as a Fellow of the Margaret MacVicar faculty.

He was a great cook who could make anything from scratch. Sam had a profound passion for the outdoors, especially anything concerned with Geology. Sam also was an amateur photographer, and enjoyed many travels throughout his sixty-five years. As a devoted educator, he exhibited a steadfast commitment to countless students during his career.

In addition to his wife, Kris, he is survived by two stepdaughters, Kelley Kintner and Sara Henrick, as well as his siblings, James Bowring, Joseph Bowring, and Margaret Ann Bowring-Price.

At the family's request, there will be no formal services.

In lieu of flowers, donations in his memory may be made to the charity of one's choice.

Arrangements are under the care of Dee Funeral Home & Cremation Service of Concord.