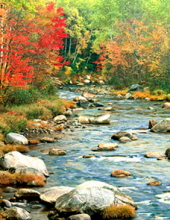 Obituary for Harold Dean Smith
Husband, Father, Artist, Engineer

Harold Dean Smith, age 85, of Lincoln, Massachusetts, passed at Emerson Hospital in Concord on Tuesday, April 23, 2019, just after celebrating 55 years of marriage to Elizabeth "Betty" (Harris) Smith. He was born in St. Louis, Missouri on October 10, 1933. He was the son of the late Silas Clark Smith Jr. and Verna Louise (Eichmeyer) Smith Roloff.

Harold was raised with his brother Bernie, and they shared great times sailing toy boats in Clifton Park pond, playing on swing sets at the Bryan Mullanphy School, making toy paper airplanes, blowing up tin cans with firecrackers, using windup trains to knock down wooden block buildings, visiting Grandpa, and sledding down Sulphur Street - swing wide at the bottom of the hill and steer hard to miss the house across the street - impossible but he did it anyway.

Harold graduated in 1957 from the University of Washington in St. Louis with a degree in Architecture which he had an interest in from an early age. He went on to earn two advanced degrees from Massachusetts Institute of Technology, a Masters in Civil and Environmental Engineering in 1957 and in Civil Engineering in 1961. He was employed by Simpson Gumpertz and Hager for 32 years as a structural engineer; during that time he worked on the Epcot Center in Florida, John Hancock Tower, telescope facilities in Hawaii, as a consultant for Firestone, among many other projects.

He was a quiet, reserved man who enjoyed his time painting. He was a long time member of the Lincoln Recreation Department's Open Studio and he showed his watercolor paintings on occasion. He was honored to have his work chosen to be part of the 15th edition of the book Splash15: Creative Solutions,(Splash: The Best of Watercolor). He also was the primary designer behind the design and layout of the local magazine The Lincoln Review.

Some of Harold's most beautiful work was his early pen and ink drawings that captured the simple flavor of his beloved Lincoln. In his later years his art was inspired by his international travel. This included France, England, Turkey, India, New Zealand, Japan, Hungry, Anguilla, and many more. He enjoyed traveling with his wife and he photographed the places they visited. He shared his view of the world with others and using some of those photos as the basis for his paintings.

He is survived by his wife, Elizabeth Harris Smith, his brother, Bernard Smith, his four children, Dean Smith, Caron King, Eric Smith, and Craig Smith, and five grandchildren, Jessica Smith, Krysta Smith, Susannah King, Kamille Smith, and Stephen Smith.

There will be a private burial at the Lincoln Cemetery. Relatives and friends are encouraged to gather for a memorial at 2:00 PM on May 19th 2019 at the First Parish Church, 14 Bedford Rd., Lincoln, MA 01773.

In lieu of flowers, contributions in his memory can be made to the Annual Fund of Washington University, c/o Washington University, Campus Box 1082, One Brookings Drive, St. Louis, MO 63130.

Arrangements are under the care of Dee Funeral Home & Cremation Service of Concord.
Previous Events
Memorial Service
First Parish in Lincoln
4 Bedford Road
Lincoln, MA 01773
Cemetery Details
Location
Lincoln Cemetery
Lexington Road
Lincoln, MA 01773